| INTRODUCTION |
|This course is suitable for learners at all levels, in which the instructor will share his years of practical experience. Starting from concept modeling, the instructor will show you how to use different software and handy plugin-ins to produce Behemoth. The instructor will lead you throughout the work flow till final rendering. You will learn to produce a creature as a game character, not for a static image. |
You're kindly reminded that:
New episodes will be coming up. The course lasts about 64 hours in total.
The tutorial will be continuously updated every Thursday.
$69 for normally update,and after the update is completed, the price will rise to $119
NOTICE:All the tutorials on our website are not available offline,
please sign up an Yiihuu account for watching. (We support sign up with Facebook)
Facebook: Yiihuu Official Facebook | Irene | Alexa Xu
| Alex Luo | Sian | Cloris
| Experienced 3D Artist Presents to You: The Creature Modeling Tutorial for Game Characters |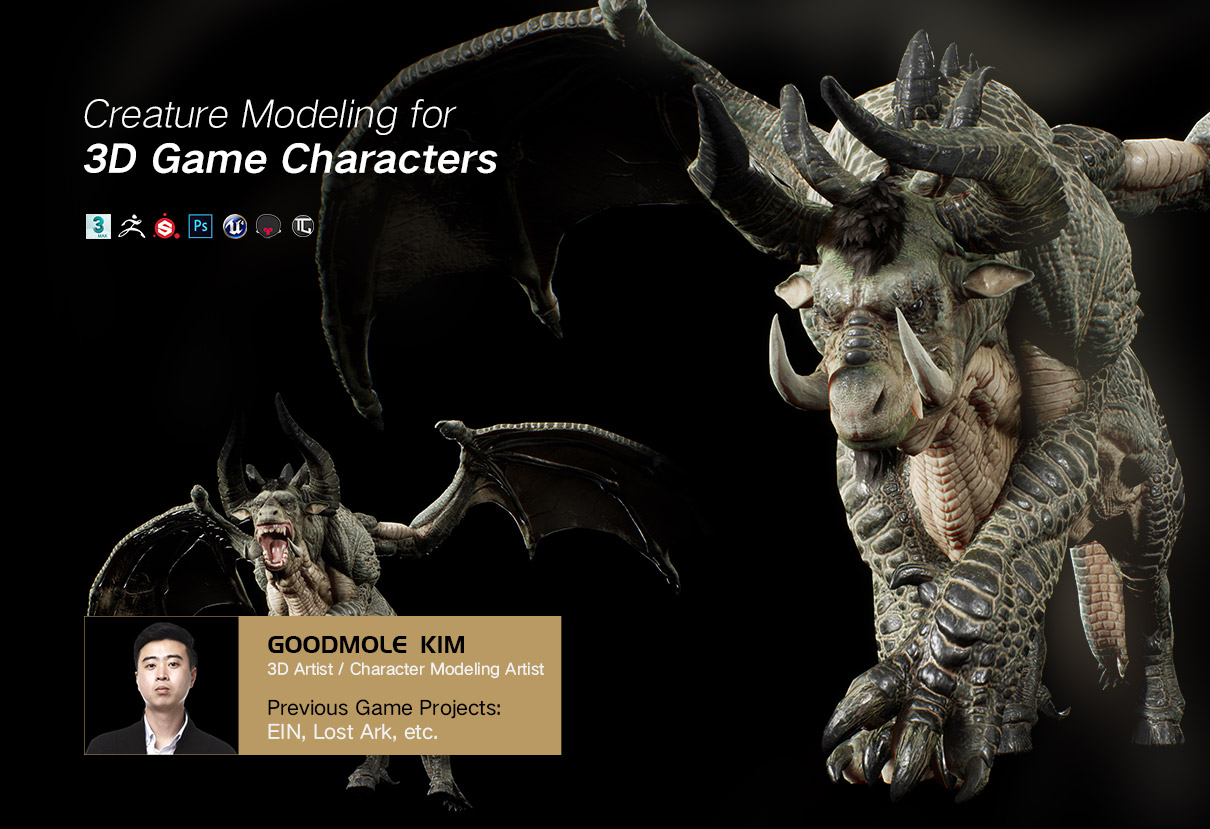 The course features the experienced 3D artist Goodmole Kim, covering a detailed work flow of 3D creature modeling.The course has three parts: creature modeling, re-topology and UV, as well as texture making in Substance and rendering in UE4. You will learn to produce a creature as a game character, not for a static image. Plus, the instructor will share his years of work experience, especially helpful for those who have 10+ years of experience in computer modeling, and are currently in mobile game projects.