Create a 3D Car Racing Game with THREE.js and CANNON.js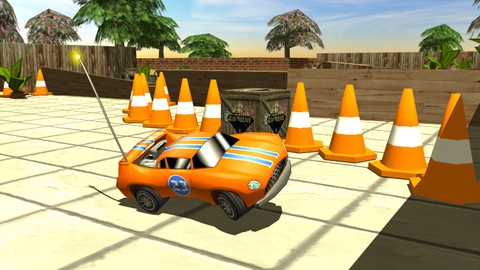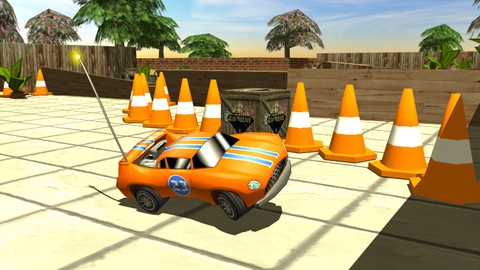 Create a 3D Car Racing Game with THREE.js and CANNON.js
Create a 3D Car Racing Game with THREE.js and CANNON.js
Overview
What will you learn
How to setup your development environment
How to access free and low cost assets to use in your game.
How to edit those assets to work with the THREE.js and CANNON.js libraries.
How to use THREE.js to add 3D to an HTML page.
The basics of THREE.js lights, cameras and meshes.
The basics of the CANNON.js library, including rigid bodies.
How to debug your physics either using the CannonDebugRenderer or using the CannonHelper class created by the author. Both are included in the resources for the course.
How to use the CANNON.RayCastVehicle class to add a car with suspension and fully working wheels.
Students
If you are interested in developing 3D games that work in the browser including on mobile devices.
If you are interested in learning how physics engines work while creating a fun game. If you want to know how to add a responsive GUI to your game.
If you want to know how to add a responsive GUI to your game.
Lecturer
Hi, I'm Nicholas Lever. The company I was now running, Catalyst Pictures, became known for creating games. The majority of my working life has been creating games, first in Flash and Director, as Director published the first widely available 3D library that would run in a browser using a plugin. Over the last 20 years I have been struck by just how difficult it has been to get good developers and have decided to do something about this rather than just complain. I run a CodeClub for kids 9-13 years old and I'm developing a number of courses hoping to inspire and educate new developers. Most of my courses involve real-time 3d either using the popular Open Source library Three.JS or Unity. I'm currently having a lot of fun developing WebXR games and playing with my Oculus Quest.
Discussions
You must be purchased to post a comment.
Buy Now !