BLENDER:Learn how to create Jeep Gladiator from A to Z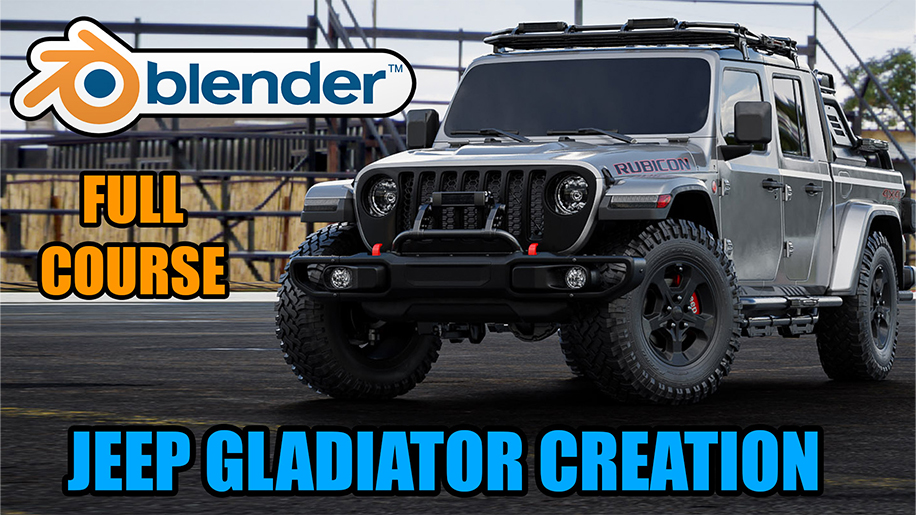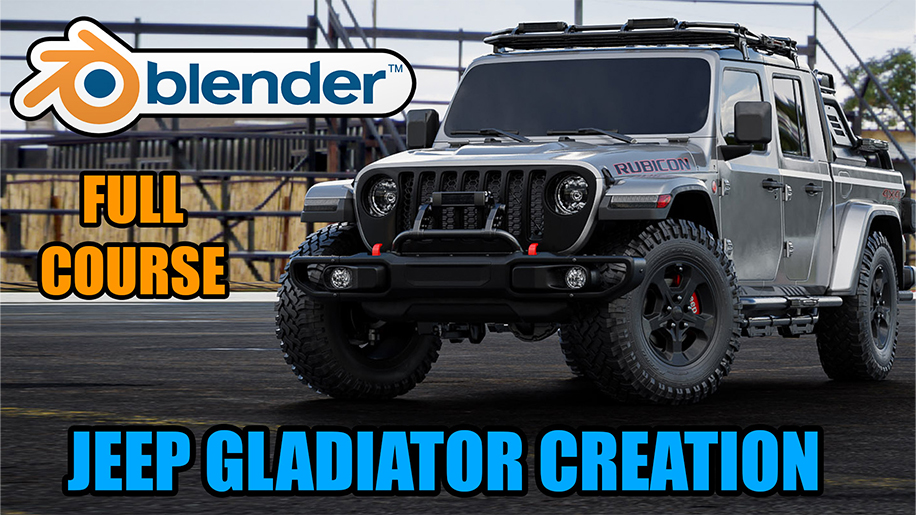 BLENDER:Learn how to create Jeep Gladiator from A to Z
BLENDER:Learn how to create Jeep Gladiator from A to Z
Overview
What will you learn
How to create a complex 3D model of the Jeep Gladiator using Blender.
Techniques for modeling realistic details and textures, such as the wheels, grill, and headlights.
How to create and apply realistic materials to your 3D model, including metal, plastic, and glass.
Tips for lighting and rendering your model to create stunning, photorealistic images.
Best practices for working with Blender's 3D modeling tools and user interface.
How to use efficient and streamlined methods to create complex objects with ease.
Students
Intermediate to advanced 3D artists who want to take their skills to the next level and learn advanced modeling techniques.
Professionals or students in the fields of architecture, product design, or entertainment who want to create realistic 3D models for their projects.
3D enthusiasts who want to learn how to create complex 3D models using Blender.
Anyone interested in 3D modeling and looking for a comprehensive course that covers all aspects of the modeling process.
Lecturer
Marwan is a professional Blender artist with over 9 years of experience in 3D and 2D art. He creates stunning visual art using Blender and traditional painting techniques, aiming to convey a powerful message through his work. Marwan has created over 13 professional courses on Blender, sharing his expertise and knowledge with others. His exceptional skills and dedication to his craft make him a valuable asset to any project.
Discussions
You must be purchased to post a comment.
Buy Now !