| INTRODUCTION |
In the course, you will create a Warrior character for production step by step. You will learn how to start and plan a project you will learn Hair modeling techniques for games. Also, you will be able to assign a realistic material for the character in Unreal Engine 4, as well as a lot of tips and tricks for low-poly/high-poly modeling, texturing for a character.

DURATION: 60 hours, 114 videos
STATUS: Finished
The Dwarf Warrior II: from rigging to animation and engine is already online, enroll now!
NOTICE:
All the tutorials on our website arenot available offline,
please sign up an Yiihuu account for watching. (We support sign up with Facebook)
Facebook: Yiihuu Official Facebook | Irene | Alexa Xu
| Alex Luo | Sian | Cloris

Texturing & Hairing & Real-time Rendering
take the art to the next level in CG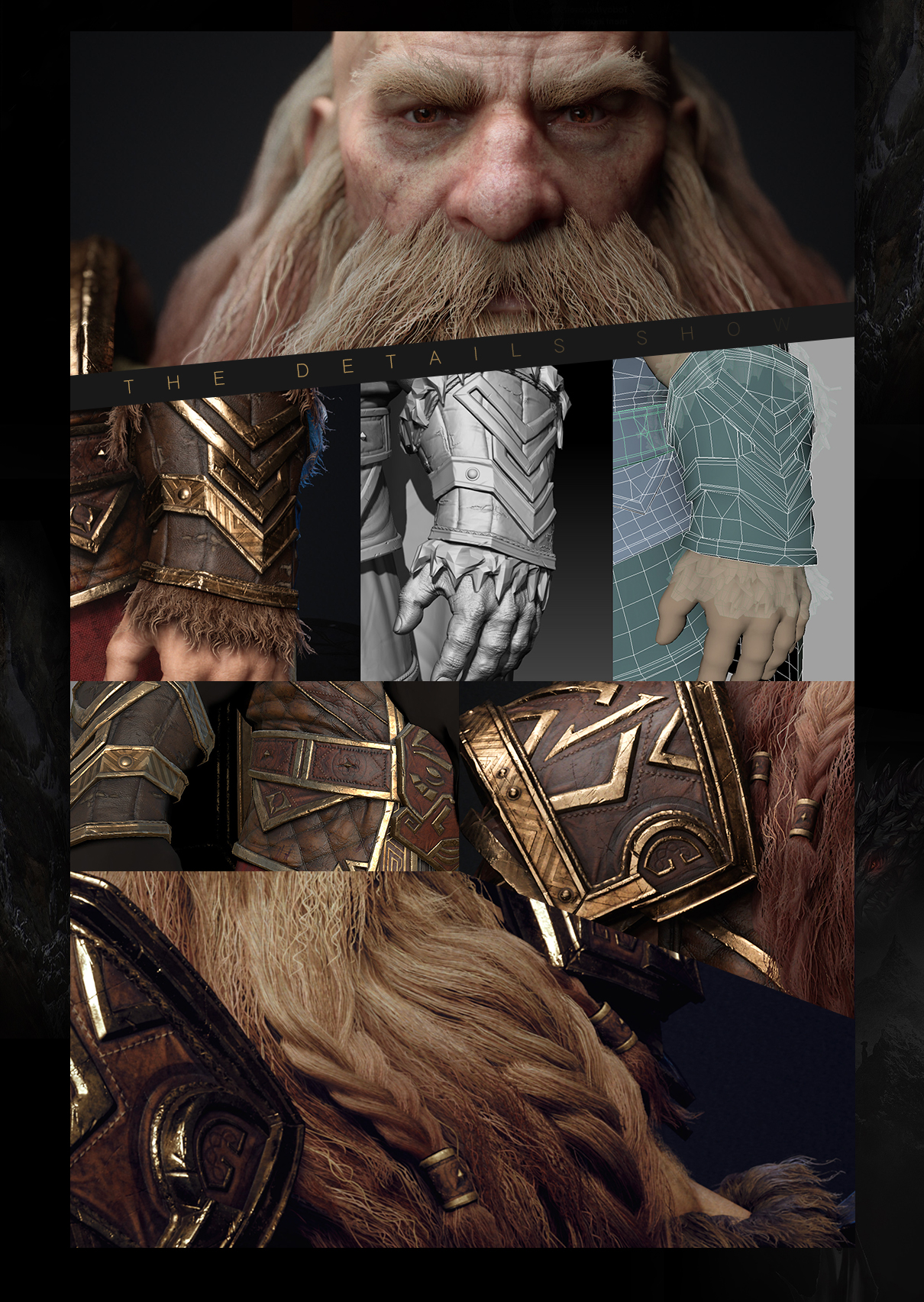 What can I benefit the most from the tutorial? A 3D character creation pipeline as well as the hair creation workflow. On top of that, you'll learn tips and techniques from an artist with 10 years of experience.
Already online



| The Dwarf Warrior II: from rigging to animation and engine, enroll now! |